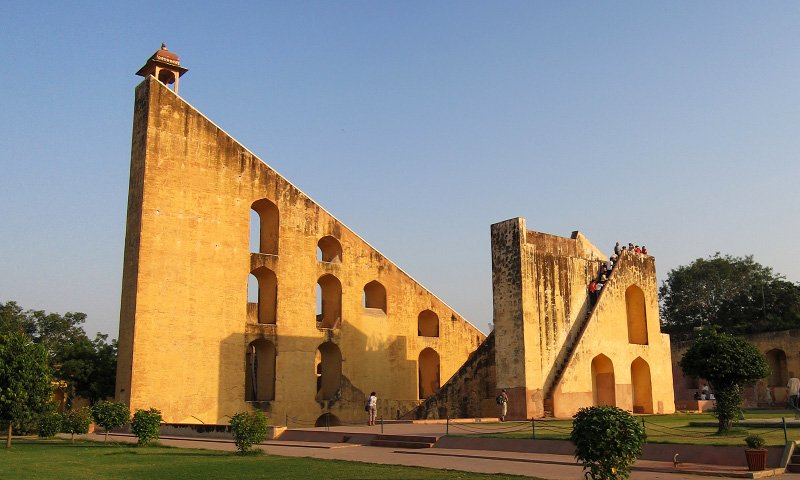 20 set

Jantar Mantar

Jantar Mantar is the designation of ancient building complexes used as astronomical instruments built in northern India in the XNUMXth century. Such buildings are basically equinoctial sundials of enormous dimensions, made up of a gigantic triangular-shaped gnomon whose hypotenuse is parallel to the Earth's axis. On each side of the gnomon is a quadrant of a circle, parallel to the plane of the equator. The instrument is intended to measure the time of day, with an accuracy that can go up to half a second, and the declination of the sun and other celestial bodies.

There are five Jantar Mantares, the largest of which is located in Jaipur, home to the largest stone sundial in the world,[1] the Vrihat Samrat yantra, which displays the local time to within 2 seconds.[2]

The monuments were built between 1724 and 1735 by Maharaja Jai ​​Singh II of Jaipur, in Jaipur, Delhi, Varanasi, Ujjain and Matura, with the aim of compiling astronomical tables and predicting the dates, times and movements of the sun, moon and other celestial bodies .[3]